Join over 100+ happy clients!
We Craft Solutions Especially for your Business Needs .
Paroksya is IT company situated at Diamond city Surat. We are one of the reputed and most trusted software firm in Surat today just because of the efforts by our team working round the clock. Quality of work and our commitment to work is what makes us stand out from our peers in the market. We provide a comprehensive range of Information Technology Services. We have a knack in providing software solutions like web development, mobile development, UI/UX design.
We are dedicated to serve you all time.
Technology Is Transforming Every Industry Sector
We serve a wide variety of industries
Who We Are?
What We Do?
Why Paroksya?
Converting Ideas to Reality That Help You to Go Ahead!
We design inventive and unique engineering software that significantly enhances productivity. we provide feasible, impressive and cost-effective solutions ensuring on-time return on investment and regularity across the company. 
Delivering Solid Solution Based On Your Need.
We are a leading web design and development company based in Surat, Gujarat, India, started with a vision to help clients achieve their business goals by providing modern and innovative web design and mobile app development solutions based on their specific business needs. Paroksya is not just a custom web and app development company but it's a great place for businesses to convert their complex ideas into powerful business solutions. At Paroksya, we hold a dedicated team of  experienced developers, ingenious designers, sales & marketing experts, and project managers who are working dedicatedly to help the company steer up in the right direction.
What Makes Paroksya Different?
Paroksya focuses on delivering high-performance, fully customizable, and innovative technology solutions that help clients achieve their businesses goals more efficiently. At Paroksya, we are committed to providing the highest quality web and app development services with fast delivery of your project and 100% customer satisfaction. Our decades of industry experience, technology expertise, and pioneering approach makes us unique from other IT companies in the market.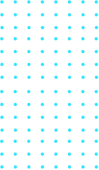 Associate with us and get the advantage of our technology expertise.
Successfully Completed
Projects

Here's what our customers have said.
Paroksya works to deliver world class technical solution and help you to grow your business to next level.
"Working with Paroksya is easy, They know exactly what we require, They have skilled and dedicated team which never compromise with deadline and quality of work, Cheers!"
"Paroksya and their team were professionals and committed to our deadlines and regular changes plus they are friendly once it comes to communication every day and they delivered exactly what was expected with good quality, for sure I will hire them again for any future mobile solutions""
"Paroksya did a great job. Productive, attentive, detail-oriented, good communicator. Highly recommended."